DPS Commissioner Dohman — On the Road Toward Zero Deaths
Posted on October 18, 2012 at 2:24 PM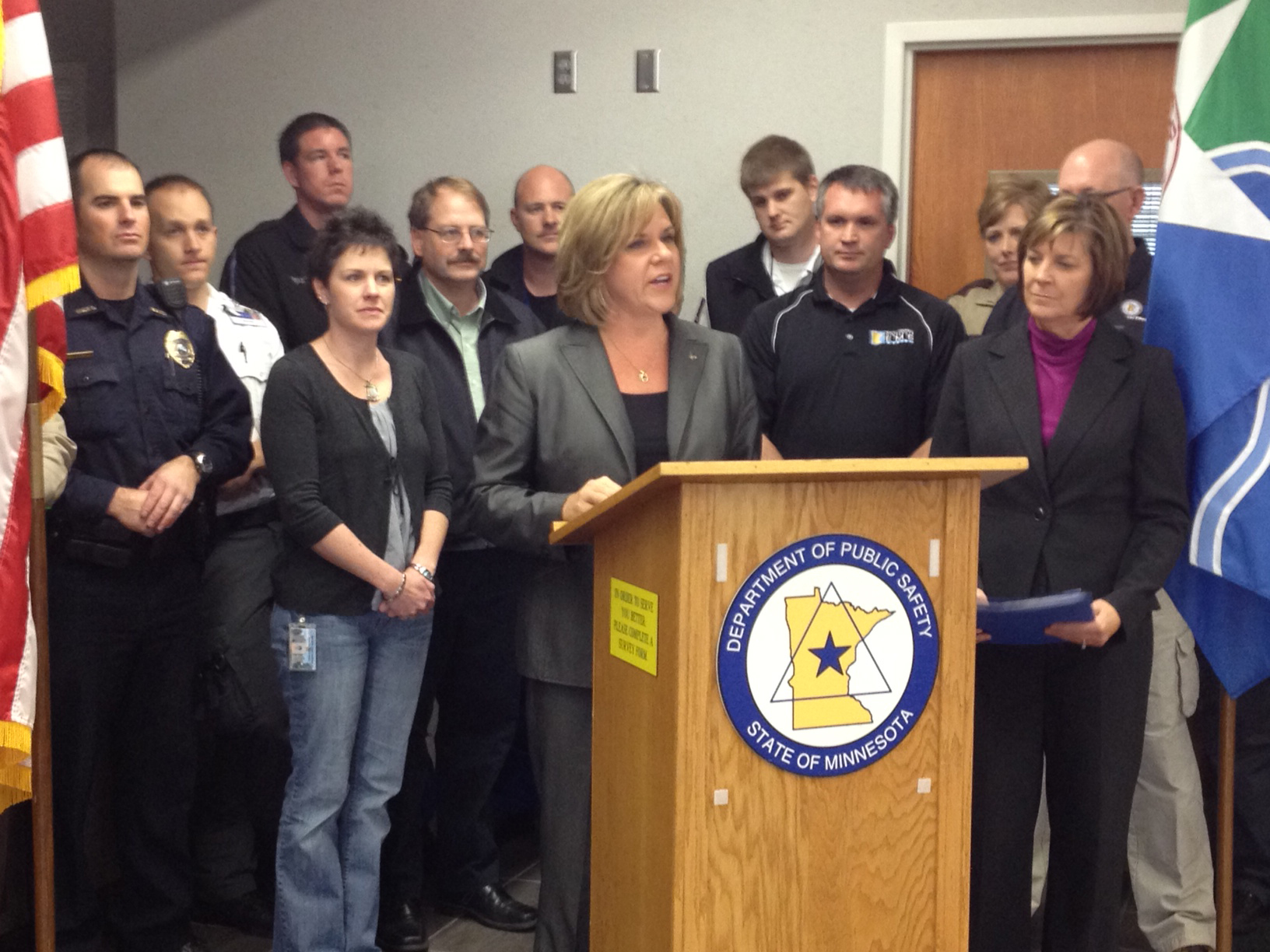 DPS Commissioner Dohman — On the Road Toward Zero Deaths
Department of Public Safety (DPS) Commissioner Mona Dohman toured Minnesota this week to announce new traffic safety enforcement and education grants that have supported a 44 percent decrease in traffic deaths since a decade ago.
Commissioner Dohman visited Duluth, Moorhead, Rochester and Mankato this week to announce the year-long grants and highlight the work of local law enforcement, engineers, EMS and community advocates who are working to prevent traffic deaths and injuries. Last year, there were 368 traffic deaths in Minnesota— the lowest annual death number since 1944 — yet, 2012 road deaths are up to-date.
"The hundreds of traffic deaths and injuries that occur on our roads reinforces the need for us to invest in traffic safety," says Dohman. "These grants are working to drive our deaths toward our goal of zero, and we need every motorist to take the task of driving seriously to ensure safer travels for all of us."
Commissioner Dohman stresses for everyone to be cooperative, not competitive in traffic and to keep four key steps in mind to prevent future crashes, deaths and injuries: Buckle up, drive at safe speeds, pay attention and never drive impaired.