Up-Close with Invasive Species at the State Fair
Posted on August 24, 2012 at 11:18 AM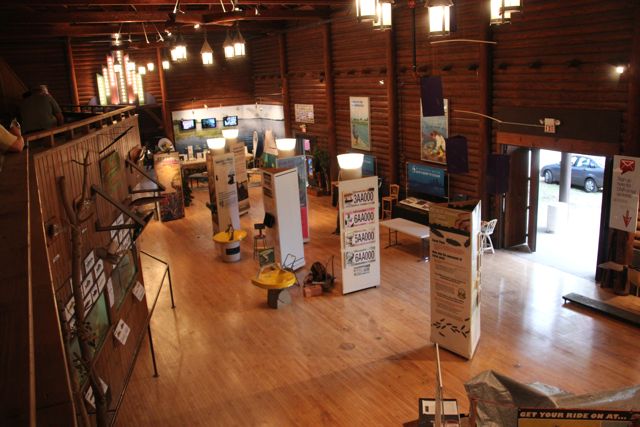 The DNR Building promises more than a few opportunities to learn and have fun at the fair.
As you enjoy corndogs, deep fried candy bars, camel sliders and bacon ice cream (really!) at the Minnesota State Fair this year, make sure you stop by the Department of Natural Resources' (DNR) building. You'll be able to cool off and learn about the impact of invasive species on Minnesota's environment. The DNR's emphasis is on increasing Minnesotans' awareness of invasive species and equipping people with the necessary tools to do their part in helping prevent these species from spreading.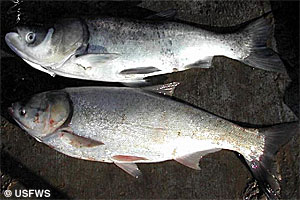 Asian Carp (above) are an invasive species in MN waters

Renee Vail, who coordinates the DNR exhibits at the State Fair, adds that "Minnesotans are passionate about our natural resources, and this is an effective and entertaining way for us to communicate conservation messages."

So what's in store for visitors? The DNR theater has been turned into an Invasive Species Exhibit/Room, where you can take a look at invasive species such as emerald ash borer, buckthorn, zebra mussels and Eurasian watermilfoil. The exhibit includes interactive activities, models, specimens and a large-screen TV featuring informational videos about invasive species.

This is a perfect venue for the agency to focus on its recently launched campaign called PlayCleanGo. According to the DNR, invasive species can greatly impact recreational areas and can "hitchhike along with people when they go hiking, camping, horseback riding, riding ATVs or do other recreational activities." The PlayCleanGo message is that folks should definitely go out and enjoy in the outdoors, but should remember to clean all traces of plants and animals off their clothing, gear and vehicles before leaving the site. See how boot brushes and other tools can aid this effort.

If you love to be on the water, you're in luck. DNR staff will perform demonstrations four times a day on how to "clean, drain and dry" your boat or watercraft before leaving the landing, and how to stay on the right side of the new law mandating compliance. Staff will give demonstrations four times a day that educate audiences on how to properly inspect and clean watercraft.
Other DNR attractions include: the Adopt-A-River "River Trash" sculpture (pictured above), the DNR Fish Pond, the Log Cabin Building History and much more!