Governor Dayton announces safety upgrades to Highway 14
Posted on June 28, 2012 at 2:33 PM
On Tuesday, June 26, Governor Mark Dayton announced plans for a new, three-part safety upgrade to U.S. Highway 14 in south central Minnesota, between North Mankato and Nicollet, MN. The plan includes taking immediate action to improve safety conditions on the road as well as a commitment by the Minnesota Department of Transportation (MnDOT) to expand the length of highway to four lanes.

The three-part strategy is already underway in its first stage, which involves increased traffic enforcement in an effort to reduce the dangerous driving behavior that has typically occured on the highway. The second phase of the plan calls for the construction of a widened median, which will create a safer buffer between the current two lanes of the highway. Finally, the last phase of the project will be to expand the stretch of Highway 14 from North Mankato to Nicollet into four lanes of traffic. Construction on this final phase is expected to begin in about five years, with a total cost for the three phases of the project being roughly $21.5 – 35 million.

"This segment of Highway 14 has proven to be particularly dangerous, and today's actions will be important steps to reduce both congestion and accidents," said Governor Dayton. "I remain committed to making Highway 14 a four-lane highway 'from border to border' (Minnesota's western border to its eastern border)."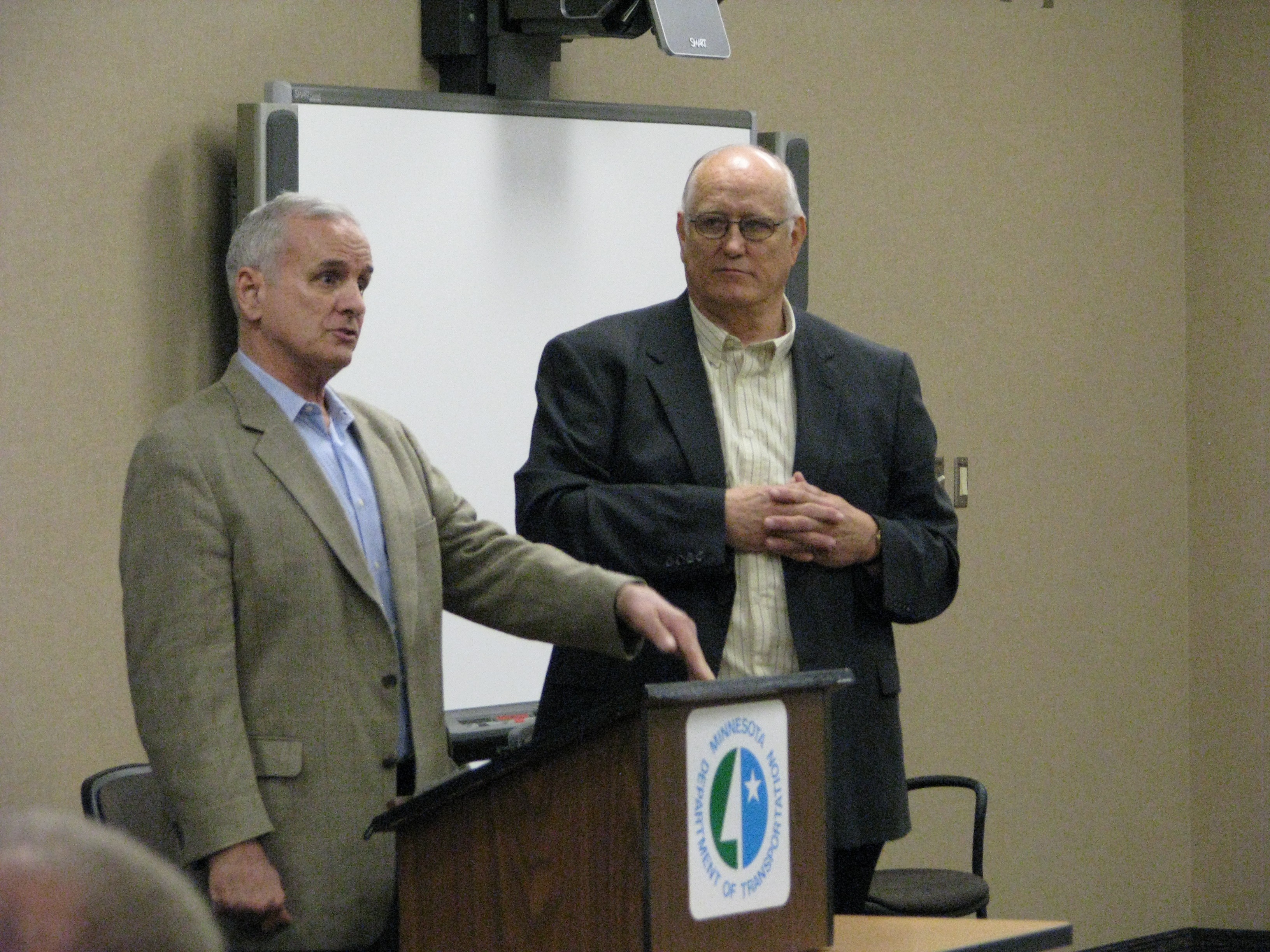 Congressman Tim Walz commended Governor Dayton for taking action to improve safety conditions, stating: "I want to thank Governor Dayton for his commitment to improve Minnesota's most dangerous stretch of highway. This is a big step forward, but there is still work to be done on Highway 14."
This new plan falls within the aims of MnDOT's Corridor Investment Management Strategy, which seeks to implement road investments which are efficient and effective. In response to a MnDOT road safety audit conducted earlier this year that found drivers along this stretch of road tend to have lower rates of seat belt use and drive faster than posted speed limits, the Minnesota Toward Zero Deaths initiative will also increase its efforts to educate drivers about safe driving in the area.