Lieutenant Governor Yvonne Prettner Solon has "Lunch on the Avenue"
Posted on June 15, 2012 at 2:15 PM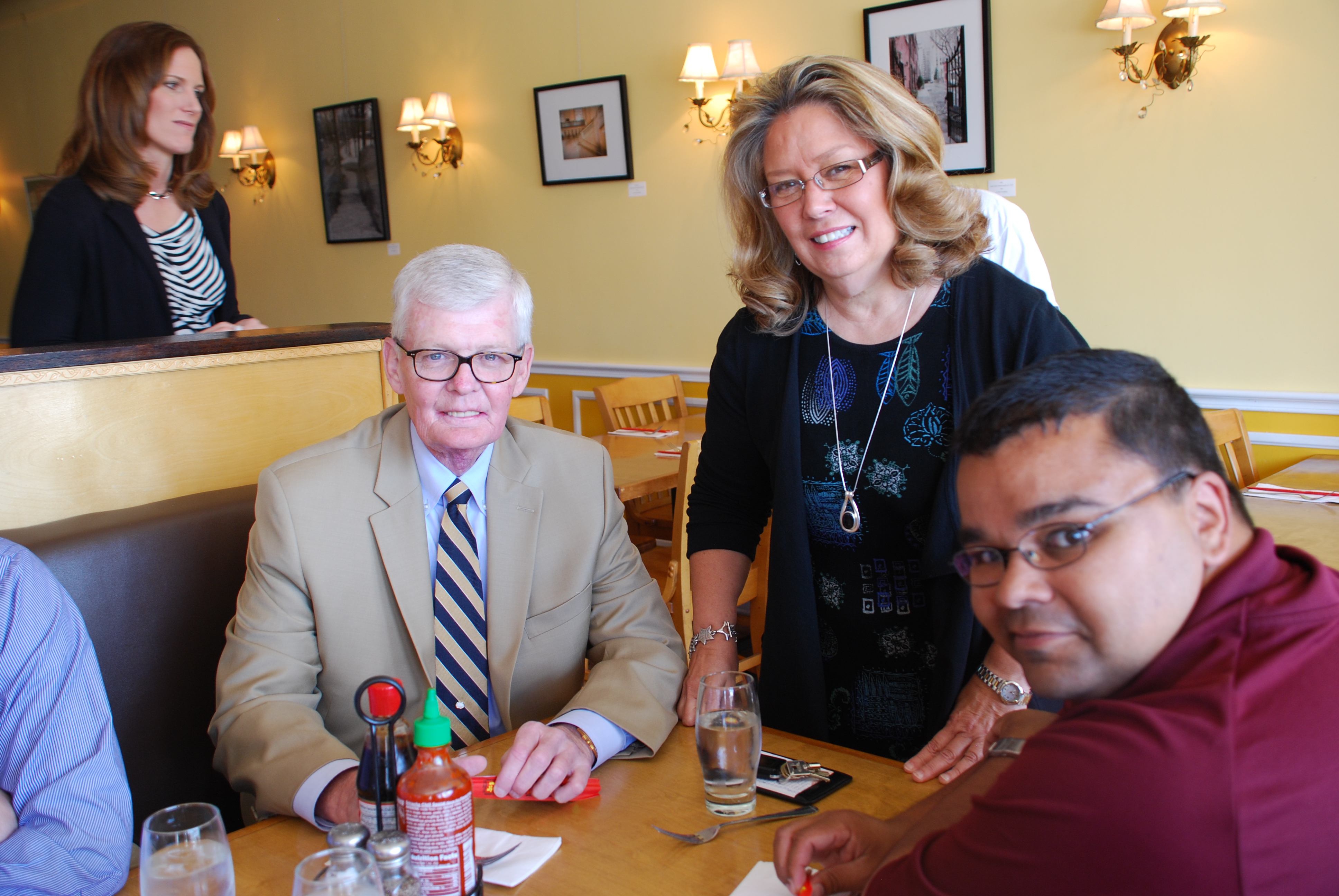 This past Tuesday, June 12, Lieutenant Governor Yvonne Prettner Solon showed her support for University Avenue's locally-owned businesses when she attended "Lunch on the Avenue" at Ngon's Bistro. Lieutenant Governor Solon met with business leaders from the Midway area including Midway Chamber of Commerce Board Chair Paul McGinley and representatives from the Minnesota Department of Employment and Economic Development (DEED) and the Met Council. Others who attended include Robert McPherson, an insurance risk consultant with Western Insurance Agency in St. Paul and Chris Ferguson, President and CEO of Bywater Business Solutions in Minneapolis.
Lieutenant Governor Solon also met with leaders and workers from Central Corridor construction contractor Walsh Construction. Together they reviewed the progress on the construction of the new light rail. Construction workers expressed their gratitude for the jobs that were created as a result of the state's investment in the project. One construction worker had been working out of the state and was thankful be "home" and working on a local project. Lieutenant Governor Solon also expressed gratitude for the workers efforts on the project.
"Lunch on the Avenue" will be held every other week throughout the duration of the light rail construction. For more information, visit http://www.midwaychamber.com/pages/lunchontheavenue.
You can also join the Midway for Lunch on the Avenue by emailing the following address: lunchontheave@midwaychamber.com.