MDH Commissioner Ehlinger to be honored with 2012 Child Advocacy Award
Posted on June 04, 2012 at 11:31 AM
The Dayton administration is proud to announce that Minnesota Department of Health (MDH) Commissioner Dr. Edward Ehlinger has been selected to receive the 2012 Child Advocacy Award from the Minnesota chapter of the American Academy of Pediatrics (MN-AAP). He will received this award at MN-AAP's annual awards dinner Friday.
According to MN-AAP, the Child Advocacy Award goes to an "individual from the community who goes above and beyond his or her everyday routine to advocate for the health and welfare of children in Minnesota."
In addition to Governor Dayton, Dr. Ehlinger's nomination for the award was supported by incoming MN-AAP president Dr. Robert Jacobson. "Health professionals in the private and public sector agree that Dr. Ehlinger has been an extraordinary advocate for children, especially the poor and marginalized," Dr. Jacobson said. "We are fortunate to have a commissioner who demonstrates his commitment to keeping children and their families healthy on a daily basis, despite countless challenges."

As MDH Commissioner, Dr. Ehlinger has worked for increased newborn screening, immunizations, prevention of tuberculosis and lead poisoning in children, and teen pregnancy prevention, especially when the state budget crisis and government shutdown threatened the budget's allocations for such programming. He has also been a staunch advocate for improving health care for college students and for increasing health care access at schools.

For more information about the award, please visit www.mnaap.org.
---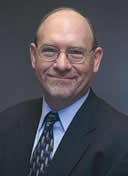 Minnesota Gov. Mark Dayton appointed Edward Ehlinger, MD, MSPH, to serve as Minnesota Commissioner of Health in Jan. 2011.
Ehlinger is responsible for directing the work of the Minnesota Department of Health. MDH is the state's lead public health agency, responsible for protecting, maintaining and improving the health of all Minnesotans.
The department has approximately 1,400 employees in the Twin Cities area