Lieutenant Governor Prettner Solon Prepares for the Fishing Opener
Posted on April 26, 2012 at 11:16 AM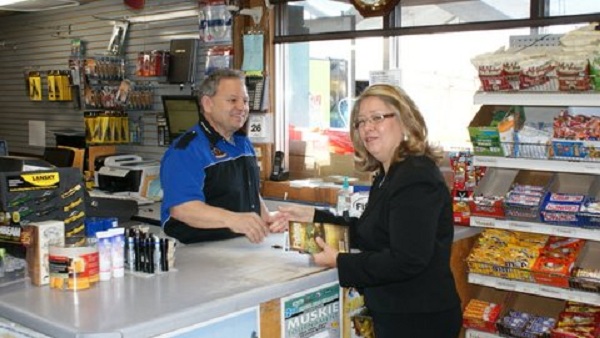 On Thursday morning Lt. Governor Yvonne Prettner Solon bought her fishing license at Marine General in Duluth. The Minnesota Fishing Opener is about two weeks away, and the Lt. Governor will be one of the half-million people on the waters on that day.
The Governor's Fishing Opener is a tradition in Minnesota since 1948. The event was organized to promote the development of Minnesota's recreation industry, and now it serves as a kick-off celebration to the state's summer tourism season. Fishing accounts for a large part of the state's tourism economy. The sport brings in $11.3 billion every year or about $31 million each day.

"Minnesota is one of the greatest fishing states in our nation. We have over 11,000 lakes, and it's a great opportunity for families to fish, and to recreate and spend time together," said Lt. Governor Prettner Solon.
This year the Governor's Opener will be held at Lake Waconia on the weekend of May 11. Please visit www.mngovernorsopener.com for more details on the event.