Governor Dayton attends Yellow Ribbon ceremony in Duluth
Posted on December 15, 2011 at 10:39 AM
Governor Dayton attended a Beyond the Yellow Ribbon Proclamation Ceremony in Duluth yesterday to recognize four cities, a company and a network as the newest Yellow Ribbon entities.
The Yellow Ribbon cities proclaimed were Pine City, Hibbing, Chisholm and Grand Rapids. The Yellow Ribbon Network proclaimed was the Hibbing/Chisholm area and the Yellow Ribbon Company proclaimed was Cliffs Natural Resources.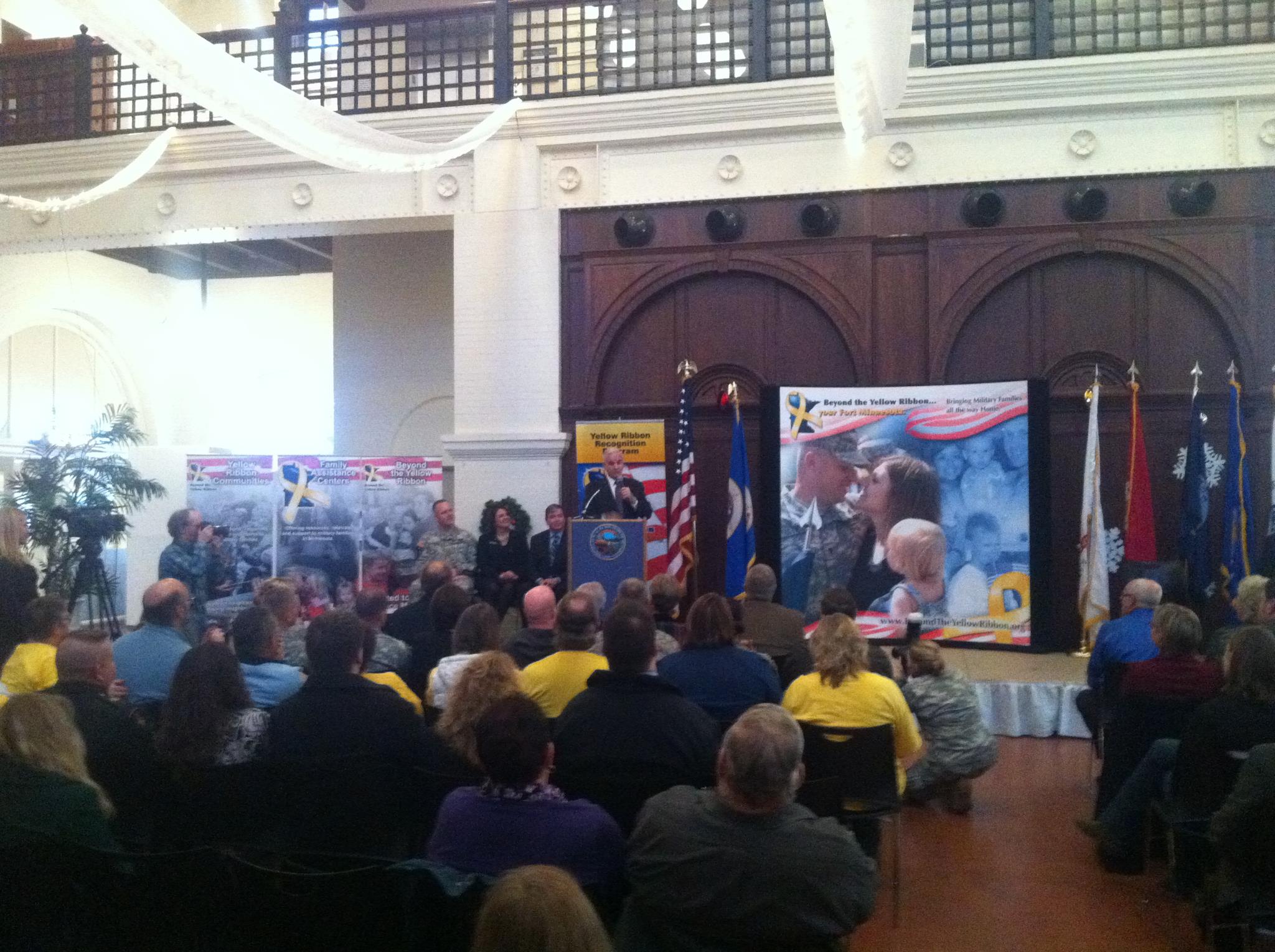 The Yellow Ribbon Recognition Program pays tribute to communities with an exceptional record of caring, commitment and compassion for their military members and families through various programs and public works.
These communities have gone above and beyond. They have built an enduring network throughout key areas in support of Service Members and families that will be in place long after the yellow ribbons are untied. This commitment brings great pride to the people of Minnesota and the United States.