New Corridors of Commerce Projects Announced
Posted on June 30, 2014 at 2:01 PM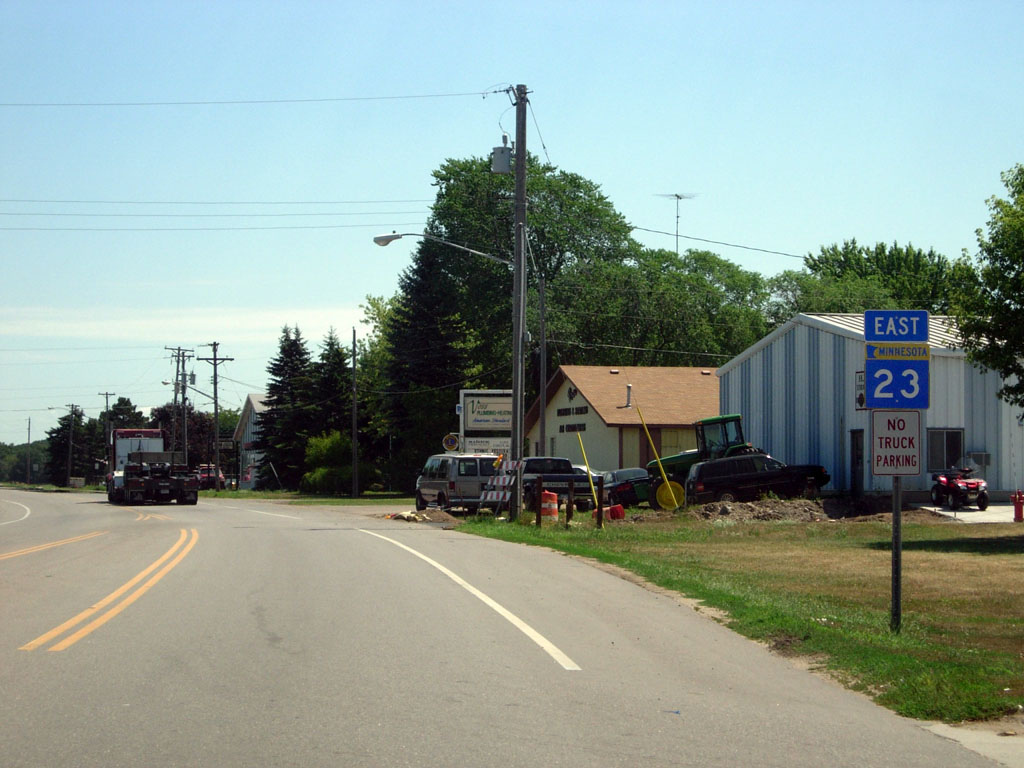 Photo Content: Flickr User Andrew Munsch, Highway 23 leaving Paynesville, MN
Thanks to the Corridors of Commerce initiative, the Minnesota Department of Transportation today announced new funding for four critical road projects across the state. During the 2014 Legislative Session, Governor Dayton and the Minnesota Legislature invested an additional $31.5 million in the program. Last year, they invested $300 million for the initiative, which funded ten essential road and bridge projects around Minnesota.
"Transportation projects funded by the Corridors of Commerce initiative will reduce travel times, improve safety for Minnesota citizens, and help our businesses transport their products more efficiently," said Governor Dayton. "The number of projects from all over our state, which sought financing from this program, underscores the acute need for more transportation funding to meet the needs of our state's growing economy."
The Department of Transportation selects the projects by identifying roads that have significant bottlenecks that endanger public safety and that make it difficult for businesses to quickly move their products. In addition to the four projects announced today (see below), the department will select more projects worth $26.5 million this fall.
New Corridor of Commerce Projects
Highway 14 – ($1.5 million) for right of way to expand highway between Dodge Center and Owatonna
Highway 23 – ($1.5 million) for environmental work on future expansion from New London to Paynesville, and Paynesville to Richmond
Highway 34 – ($1.9 million) to build a center-left turn lane in Detroit Lakes from Highway 59 to County Road 141
Highway 2 – ($1.6 million) to reconstruct segment of roadway in Deer River
More information on the $300 million that Governor Dayton and the Minnesota Legislature invested in the Corridors of Commerce in 2013 and the projects that were selected last fall can be found
here
.