Showing posts from
April 2013
.
Show all posts
Posted on April 19, 2013 at 11:06 AM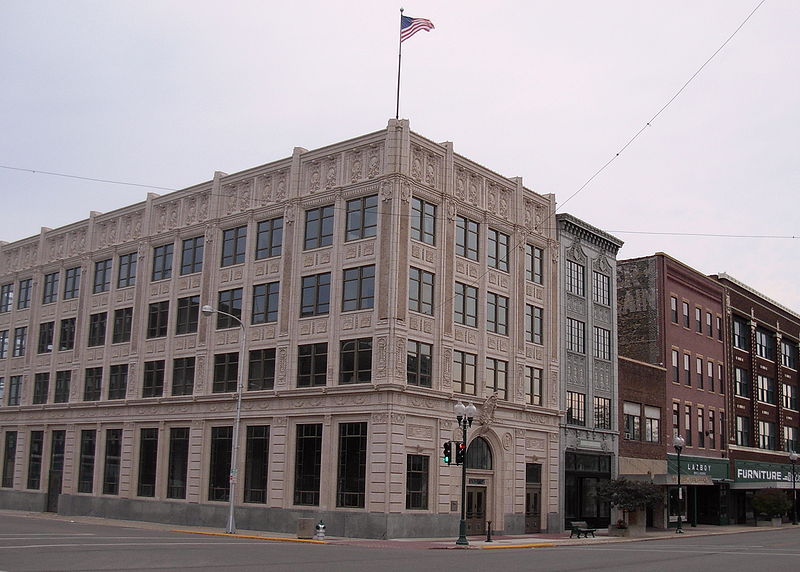 Governor Dayton will hold a town hall meeting in Albert Lea on Monday
Over the last three weeks, more than 1,100 Minnesotans gathered at town hall meetings hosted by Governor Mark Dayton in Duluth, Moorhead, St. Cloud, Rochester, Mankato, and Virginia. The Governor's 'Meetings with Mark' are an effort to engage Minnesotans in personal conversations about his proposed investments in education, job creation, and improving the lives of middle-class families. Another Meeting with Mark has been scheduled for next week in Albert Lea at the following time and location:
When
: Monday, April 22 at 6:00pm
Where:
Auditorium at Albert Lea High School,
2000 Tiger Lane,
Albert Lea, MN 56007
Meetings with Mark give Minnesotans the opportunity to weigh-in on the state's ongoing budget conversation – offering ideas, questions, and concerns about the state's education system, our economy, and our shared future. Governor Dayton welcomes all viewpoints and invites all Minnesotans to join him in conversation about the budget challenges facing our state and the investments we need to make in order to build a Better Minnesota. All 'Meetings with Mark' are free and open to the public and press.
Governor Dayton has proposed a fair and balanced budget that will responsibly resolve the state's deficit and make crucial investments in Minnesota's future. The Governor's proposal focuses on improving the lives of Minnesotans by making major investments in education, job creation, and a stronger middle class. Those investments include $640 million in new funding for education, $86.5 million for job creation and economic development, and $120 million in aid to local governments that will help provide property tax relief to Minnesota homeowners, renters, and businesses.
Read more >>
Posted on April 18, 2013 at 10:30 AM

DEED hosts job fair in Northern Minnesota
Last Wednesday, hundreds of job seekers in Northern Minnesota attended a job fair sponsored by the Minnesota Department of Employment and Economic Development. The event was designed to connect job seekers with potential employers, and help job seekers get feedback on their resumes. 71 employers attended, and Minnesota veterans were invited to preview the fair before it opened to the public. Job seekers who didn't have the chance to attend the fair can still receive advice and job search assistance from any Minnesota Workforce Center across the state.
Check out WDIO's video coverage of the job fair at: www.wdio.com/article/stories/S3001954.shtml
Read more >>
Governor Dayton's bonding proposal invests $98.5 million in Minnesota's downtowns
Governor Dayton's commitment to building a better Minnesota starts with jobs that help build communities. The governor's bonding proposal invests $98.5 million in the downtowns of regional centers; projects that will create jobs, attract additional private investment, and support economic development in communities across Minnesota. Those investments include:
$35 million for the Rochester Civic Center expansion
$20 million for reconstruction of Nicollet Avenue in downtown Minneapolis
$14.5 million for a new addition to the Mankato Civic Center
$14 million to double the size of the Children's Museum in downtown St. Paul
$10.1 million for an expansion of the St. Cloud Civic Center
Read more >>
Posted on April 15, 2013 at 2:05 PM

Today, the Gopher Women's Hockey team was honored by Governor Dayton for their continued dominance of NCAA Division I hockey, and their back-to-back National Championship titles.
Read more >>
Posted on April 12, 2013 at 2:51 PM

The Twin Cities and Minnesota's are attracting national attention for the region's stronger than average economy and for being a metro area on the rise. The Twin Cities was lauded as having "one of the best economies in the country." With an unemployment rate of 5.5%, the region is sitting two full points below the national average.
The segment, hosted by Brian Sullivan and Weather Channel reporter Janel Klein, also touted Minnesota's high concentration of Fortune 500 companies. Minnesota has the highest per capita concentration of these Fortune 500 companies than any other state. Along with a median income 24% higher than the national average, Minneapolis is an attractive place to do business.
To see the full story of Minnesota's recent success, check out the video below:
Read more >>
This month, Governing Magazine (one of the most credible sources of nonpartisan news and policy analysis covering state and local governments) reported the results of a new survey conducted by Thumbtack.com and the Ewing Marion Kauffman Foundation ranking the Most (and Least) Small Business-Friendly States in the country.

According to the survey, Minnesota ranked 11th in the nation for overall business friendliness, confirming our state remains one of the best places in the United States to start, own, and expand a small business.

According to Governing Magazine:

"When it comes to how business-friendly an area is, smaller companies care about much more than just taxes...Training and networking programs were found to be the best predictor of overall scores, followed by a state's economy and licensing requirements.

"In fact, the majority of businesses surveyed didn't think their taxes were unfairly high. The larger the business, though, the more negatively it perceived its taxes.

"When a small business owner decides where to set up shop, they're most likely to choose where they already reside. For this reason, taxes typically aren't their chief concern initially, said Katie McConnell, a senior associate with the National League of Cities' Center for Research and Innovation."

Neighboring Wisconsin ranked 17th for overall business friendliness, and Iowa ranked 21st. In addition to being ranked the 11th best state to own a small business, Minnesota received an A- grade for overall business friendliness, which was a marked improvement from the B grade Minnesota received in 2012.

You can read more about the survey, and how Minnesota's small business environment compares to other states, on the Governing.com website.
Governor Dayton's Budget Would Make Minnesota's Economy Stronger
Minnesotans need a strong economy we can depend on for good jobs, living wages, and a strong middle class. That is why Governor Dayton's budget invests in measures to create jobs, strengthen our infrastructure, and make Minnesota a more competitive place to do business. These investments will yield new jobs, vibrant communities, and additional state and local tax revenues that will far exceed these initial investments.

Investing an Additional $86.5 million in Economic Development
Creating thousands of jobs by leveraging $1.475 billion in private investment.

$30 Million for the Minnesota Investment Fund (MIF). The Governor's budget provides loans to bring new businesses to Minnesota, and help existing businesses expand. This will increase MIF tenfold, create thousands of new jobs, and leverage $800 million in additional investment.
$25 Million for the Minnesota Job Creation Fund. The Governor's budget invests in a new statewide performance-based incentive program for businesses that will create thousands of jobs and leverage $450 million in additional private investment.
$20 Million for the Transportation Economic Development (TED) Program. The Governor's budget invests in road and bridge improvements that promote economic development. This measure will create thousands of jobs and leverage $35 million in local and private investment.
$10 Million for the Housing and Job Growth Initiative. The Governor's budget invests in affordable housing to support business expansion in Greater Minnesota communities.
$1.5 Million for the Global Competitiveness Initiative. The Governor's budget invests $1.5 million to: 1) establish three new trade offices in foreign markets; 2) help small businesses participate in trade activities; and 3) communicate the benefits of doing business in Minnesota.
$4 Million for Forestry. The Governor's budget increases funding for the forestry program at the Department of Natural Resources. This will allow the department to harvest more wood, increasing the supply and lowering the price of wood available to companies that produce forest products.
$346.5 million Unemployment Insurance Tax Cut. The Governor's budget cuts UI taxes by $346.5 million, saving Minnesota employers more money to invest in their businesses and our economy.
E-Fairness. The Governor's budget collects sales tax for online transactions, totaling around $5 million per year, which will level the playing field for businesses that compete with online retailers.
Read more >>
Posted on April 10, 2013 at 2:53 PM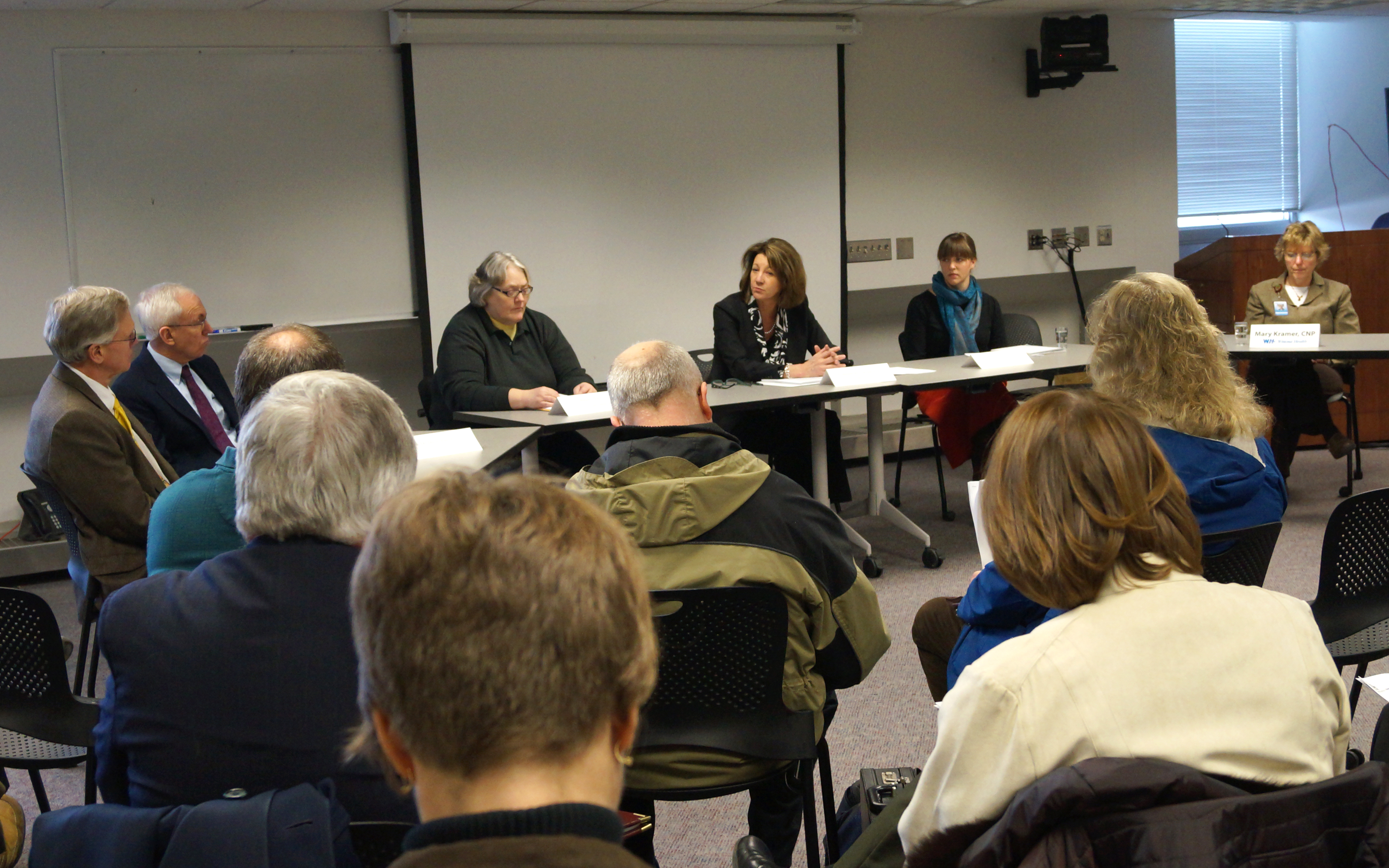 For more than 20 years, MinnesotaCare has provided coverage to working Minnesotans who would not otherwise have access to affordable, meaningful health care, and inspired health care reform efforts across the nation. Earlier this month, Human Services Commissioner Lucinda Jesson hosted a roundtable discussion with MinnesotaCare advocates, enrollees and health care providers in Winona to share Gov. Mark Dayton's vision to continue and improve the historic program.
Read more >>
Posted on April 09, 2013 at 11:50 AM

Today, Lieutenant Governor Yvonne Prettner-Solon joined the Minnesota Pay Equity Coalition to celebrate Minnesota's 30 Years of Leadership in delivering pay equity for Minnesota women.
In 1982, Governor Al Quie signed the Minnesota State Employee Pay Equity Act, ensuring that women working in state government would earn the same pay as men for work of equal value. Two years later, Governor Rudy Perpich signed the Local Government Pay Equity Act, extending the right to equal pay to women working in local government.
To mark the occasion, Lieutenant Governor Yvonne Prettner-Solon read the proclamation declaring today State Employee Pay Equity Day. Female employees account for half of workers in the executive branch—over 16,000 employees. The Minnesota State Employee Pay Equity Act ensures these women receive fair compensation.
Pay equity isn't just important for women in Minnesota; it is a critical issue for children and families across Minnesota. Women continue to provide an ever increasing amount of financial support for their families. 35% of woman with at least one child in the home are also the primary breadwinners for their families. Overall, 45% of the income earned by the typical married couple in Minnesota is earned by a woman.
As female earners play an increasingly important role in helping Minnesota families succeed, Governor Dayton and Lieutenant Governor Prettner-Solon are committed to ensuring the gains women have fought hard to make over the past 30 years are not lost.
Read more >>
Posted on April 08, 2013 at 2:44 PM
Categories:
Jobs
Saint Paul – This morning, Governor Dayton released his bonding proposal which would put 21,000 Minnesotans back to work on critical projects to improve Minnesota's infrastructure. Leaders representing working families from around the state welcomed the Governor's proposal and lauded him for his commitment to creating good jobs in Minnesota.

"Governor Dayton recognizes that despite strong job growth over the last year, we cannot simply rest on our laurels and hope that growth continues. Governor Dayton's jobs and infrastructure bill is a proactive plan that will create 21,000 new private sector jobs. This is especially good news for workers in the building and construction trades, a sector that has not experienced the same post-recession rebound that other industries have. Minnesota will only maintain our economic leadership if we make investments in our future. Governor Dayton recognizes that improving our aging infrastructure is part of that future. We are confident that Legislators also recognize the need to create jobs and improve our infrastructure and will send a bill to the Governor's desk this session."
- Minnesota AFL-CIO President Shar Knutson
"I applaud Governor Dayton for proposing investments in Minnesota's infrastructure. This proposal will put construction workers to work in every corner of Minnesota repairing, rebuilding, and expanding public structures and facilities that will benefit us all."
- John Raines, Executive Secretary-Treasurer, North Central States Regional Council of Carpenters
"With today's announcement, Governor Dayton demonstrated his continued commitment to creating good jobs here in Minnesota. Investments in our infrastructure will put thousands of Minnesotans back to work on projects that will position our state for success in the future."
- Harry Melander, President, Saint Paul Building & Construction Trades Council


Read more >>
Today, Governor Mark Dayton introduced a bonding proposal that would invest $750 million in infrastructure projects statewide, creating an estimated 21,000 Minnesota jobs. The plan – which builds on the Governor's proposed budget measures to get Minnesotans back to work – would address many of the state's needed infrastructure improvements and strengthen Minnesota's economy.
Read more >>
Pages
1
-
2
-
3
Next