Minnesota Gov. Mark Dayton, Iowa Gov. Terry Branstad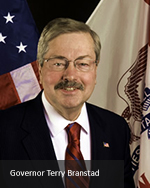 We are governors from neighboring states and different political parties. We don't agree on everything, but we stand united in our belief that our nation needs a robust Renewable Fuel Standard (RFS) and together in our opposition to the Environmental Protection Agency's proposal to weaken the RFS.

Since Congress enacted the RFS in 2005 by huge bipartisan margins, it has provided the secure policy foundation that rural America needs to continue investments in renewable fuels. Those investments yield excellent returns. They diversify our nation's energy portfolio, clean the air, grow opportunities for businesses, create good paying jobs in rural America, add value to farm products, and give consumers lower-cost choices at the pump.

Big Oil dislikes renewable fuels, and has used its clout in Washington D.C. and at state capitals to thwart their progress. When Minnesota became the first state to require all gasoline sold to contain at least 10 percent ethanol (E10), Big Oil predicted fearsome disasters. They warned that ethanol would clog cars' carburetors and explode their engines, disrupt supply lines causing gasoline shortages, and increase the price at the pump for consumers. None of that happened.

The petroleum industry also claimed that the RFS causes higher fuel prices. In fact, the opposite has proven true. On February 4, 2014, regular gasoline in Cresco, Iowa, a town about 15 minutes from the Iowa-Minnesota border, was selling for $3.44 per gallon. E10 was selling at $3.13 per gallon. E85 fuel, which is 85 percent ethanol, was selling for $2.60 per gallon at the same station - 84 cents per gallon cheaper than regular gasoline.

A recent study at Iowa State University found that, "Feasible increases in the ethanol mandate in 2014 will cause a small decline in the price of E10. Our results should reassure those in Congress and the Administration who are worried that following the RFS commitment to expanding the use of renewable fuels will result in sharply higher fuel prices for consumers."

The Environmental Protection Agency previously estimated that by 2022, renewable fuels would replace 13.6 billion gallons of gasoline and diesel consumption and save motorists nearly $12 billion each year. The EPA also predicted that this displacement of gasoline and diesel would reduce annual greenhouse gas emissions by 138 million metric tons, equivalent to removing 27 million vehicles from our nation's highways. Ethanol can increase competition and save consumers money, provide real choice at the pump, and drive innovations and efficiencies that are good for the economy.

Read more >>
Photo Credit: Flickr User Aaron Landry
Governor Mark Dayton has proposed a jobs bill that will make critical investments in infrastructure projects across our state, and create an estimated 27,000 jobs. The Governor's bonding proposal would make major investments in key projects in Mankato and surrounding communities. Some of those projects include:

Mankato Civic Center and Ice Arena. The Governor's proposal recommends investing $14.5 million in the renovation and expansion of the Mankato Civic Center and Ice Arena. While many Minnesotans may know it as the home of Minnesota State Maverick hockey teams, the center also is critical to the regional economy – hosting conferences and regional events. Since it was first built, more than 80 businesses have started or expanded in downtown Mankato adding more than 520 new jobs, while retaining an additional 400 jobs.

Making this new investment in the Mankato Civic Center will help ensure this shovel-ready expansion and renovation project moves past the planning stage. Doing so will deliver big benefits for our state, including:
An additional $50 million of economic activity in the Greater Mankato region
More than 450 construction jobs, resulting in an $84 million economic impact on the region's economy
South Central College. Governor Dayton understands that Minnesotans need access to a world-class education to be prepared for the jobs of the future. That is why nearly 25 percent of the Governor's bonding proposal invests in higher education projects, including $7.5 million to renovate science, technology, and engineering, and math facilities at South Central College in North Mankato. Making these improvements will help Minnesotans develop the skills they need for great jobs in health care, computer technology, and agribusiness.

Read more >>
Posted on February 19, 2014 at 3:02 PM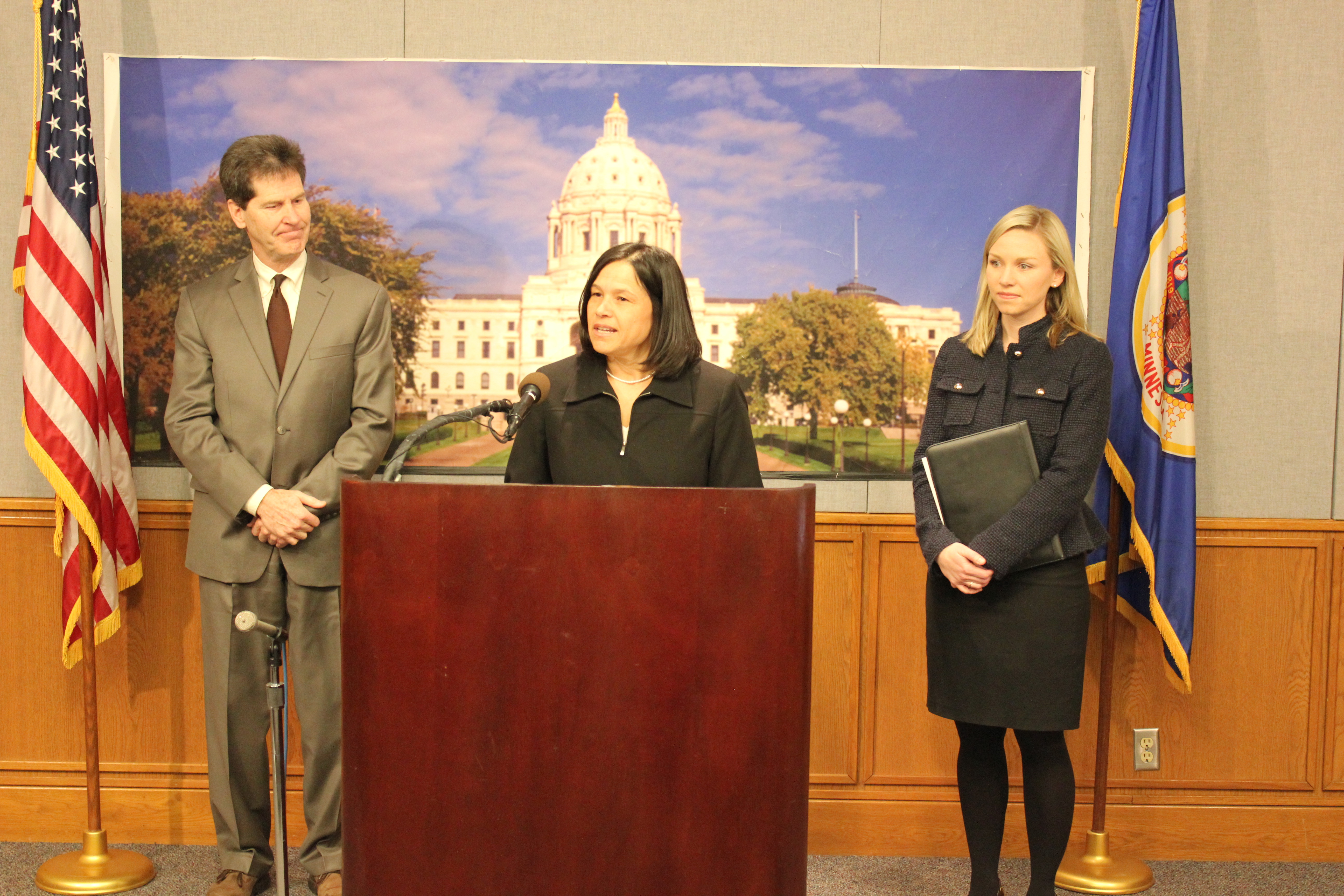 Minnesota Department of Education (MDE) Commissioner Brenda Cassellius was joined today by Office of Higher Education (OHE) Commissioner Larry Pogemiller and Department of Employment and Economic Development (DEED) Commissioner Katie Clark Sieben to announce that graduation rates are the highest in the last decade, with more than 79.5 percent of Minnesota high school seniors graduating in 2013, up from 77.6 percent in 2012. This increase is twice the yearly increase seen over the past three years, showing acceleration in progress for Minnesota seniors.

"Today is a great day for students throughout Minnesota," Cassellius said. "We are not only seeing a higher graduation rate for all students, but increases in the number of students graduating in every single group. These increases are the result of targeted investments by Governor Mark Dayton and the Legislature, as well as greater accountability for schools through our waiver, and the incredible work being done each and every day by Minnesota's educators."

Across the board, all student groups showed gains, with some of the largest increases being made by black students—up 6 percent over last year—and students learning English, whose rate increased by 7.5 percent over 2012. In fact, no single group of students made less than a 3 percentage point gain.
Read more >>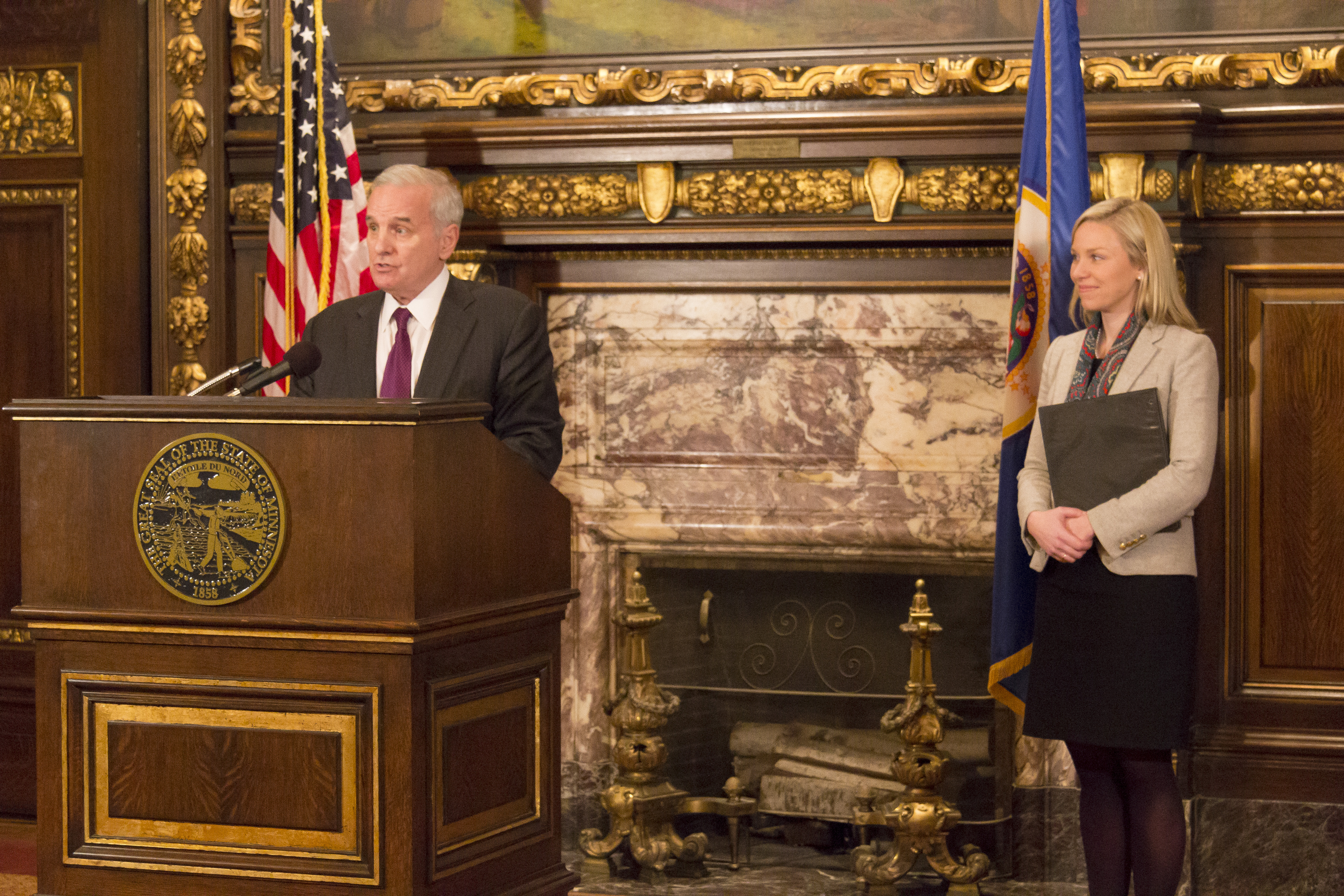 The Minnesota Department of Employment and Economic Development announced today that Minnesota ranked fifth among states in employee perceptions of job creation at their workplaces, according to a new study released by the Gallup organization.

"The Gallup Job Creation Index results are another positive indication of a strong economy in Minnesota," said Katie Clark Sieben, commissioner of the Minnesota Department of Employment and Economic Development (DEED). "High scores in the index strongly correlate with standard of living and confidence in the economy rankings."

Read more >>
Posted on February 13, 2014 at 1:25 PM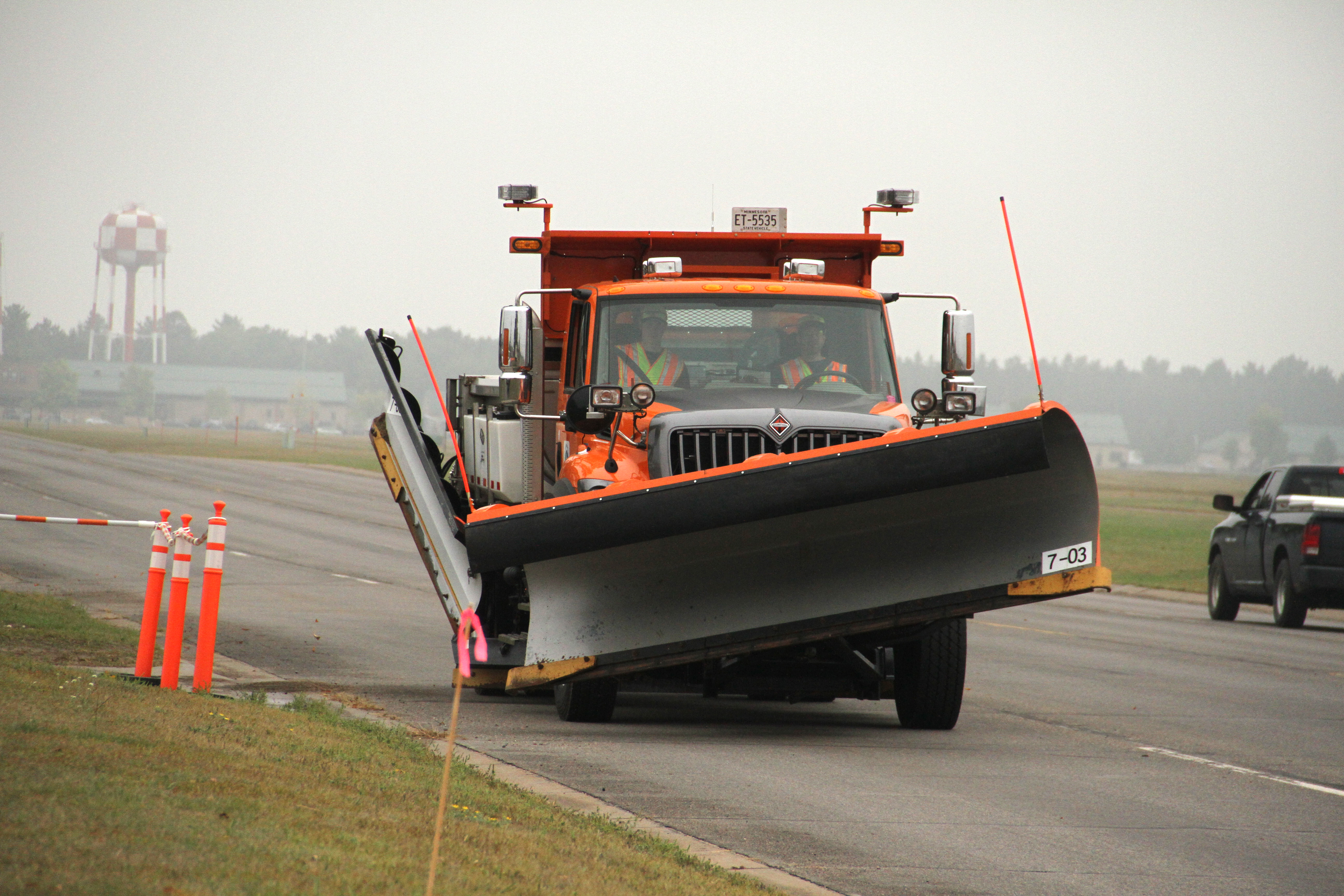 Snowplow Skills Training at Camp Ripley

Governor Dayton understands the importance of investing in Minnesota's future. Just like a homeowner who maintains their property – making smart investments in Minnesota's infrastructure will ensure our state remains a great place to live for decades to come. That's why the Governor's bonding bill proposes to invest $986 million in critical infrastructure projects across our state. These projects will produce more than 27,000 jobs for Minnesotans and improve facilities essential for job creation, education, and transportation.

The Brainerd Lakes region would benefit from several projects proposed in the Governor's bonding bill, including:

Central Lakes College. Governor Dayton recommends $3.05 million for improvements of Central Lakes College. These new resources will help pay for upgrade research facilities, an improved library and computer center, and better study spaces. The campus renovations will help ensure students get the world-class education they need for a great job after graduation.
Little Falls Snow Plow Facility. Every day, Minnesotans depend on safe roads to quickly and efficiently travel to their destinations. The Governor's bonding proposal would invest $3.6 million in the Little Falls snowplow facility to ensure that Minnesotans in the Brainerd Lakes area have safe, snow-free roads. These new resources would pay for modern salt-brine making facilities to keep the roads clean and an improved mechanic shop to keep plows on the road.

Read more >>
Posted on February 07, 2014 at 9:22 AM

Governor Dayton calls on all Minnesotans to cheer on, support 19 Minnesota Olympians
Today, Governor Mark Dayton recognized the 19 Minnesota athletes preparing to compete in the 2014 Sochi Winter Olympic Games. Governor Dayton issued a proclamation today declaring February 7, 2014, to be Minnesota Winter Olympians Day, and called on all Minnesotans to support our athletes at the Winter Games1.

"I am one of many Minnesotans, who grew up dreaming of making the U.S. Olympic team. Few athletes, however, have the exceptional talent and extraordinary dedication needed to reach this sports zenith," said Governor Dayton. "For all Minnesotans, I send our state's Olympians our heartiest congratulations for their amazing achievements. We are proud to send our very best wishes to Minnesota's athletes and to the entire Team USA."

Minnesotans have a proud tradition of representing the United States at the Winter Olympics. This year is no exception, with 19 Minnesotans representing the United States in a variety of competitions at the 2014 Winter Olympic Games. This is more than all neighboring states combined, and ties Minnesota for the second-most Winter Olympians of any state in the nation, behind only California (a state with more than 38 million residents).

Cheer on Minnesota's 2014 Winter Olympians

Minnesota's Winter Olympians will compete in a variety of different sports including: biathlon, curling, ice hockey, Nordic skiing, and speed skating. Minnesotans can learn more about their hometown athletes and follow their events by clicking these links to the Team USA website:


David Backes, Minneapolis, Men's Ice Hockey
Backes is the captain of the St. Louis Blues' Hockey Team. A native of Minneapolis, he played three years of college hockey at Minnesota State University at Mankato before turning professional in 2006. At six feet, three inches, Backes is known for his determination and physical style of play.

Jessie Diggins, Afton, Women's Nordic Skiing
At 22-years-old, Diggins is the youngest member of the U.S. Olympic Women's Nordic Ski Team. As a Stillwater Pony, she won three Minnesota state high school Nordic ski titles. Continuing that success, Diggins won a gold medal at the 2013 FIS World Ski Championships in Val di Fiemme, Italy.

Justin Faulk, South Saint Paul, Men's Ice Hockey
Only 21-years-old, Faulk is an up-and-coming professional hockey star for the Carolina Hurricanes. Before turning professional, Faulk played high school hockey for South Saint Paul and helped lead the University of Minnesota Duluth to a National Championship in 2011.

Jeff Isaacson, Virginia, Men's Curling
Issacson has been competitively curling since 1996. The 2014 Olympics will be his second time representing the United States. In 2010, Issacson was part of American squad that finished 10th. This year, Team USA will be looking for redemption and an Olympic medal.

John Landsteiner, Mapleton, Men's Curling
Landsteiner currently resides in Duluth, where he competes as a member of the Duluth Curling Club. Though he is only 23 years-old, Landsteiner has plenty of curling experience – winning bronze medals at both the 2012 and 2013 U.S. National Championships.

Read more >>
Posted on February 04, 2014 at 2:43 PM

Photo credit: Eric Schmuttenmaer, Flickr
Governor Dayton takes executive action to help tens of thousands of families in propane crisis

As Minnesota's propane emergency continues – with heating fuel prices now three to four times their usual level – Governor Mark Dayton has taken executive action to expand eligibility for the state's heating assistance program. That action, which was implemented this morning by the state's Commissioner of Commerce, means an estimated 120,000 more Minnesota households will now qualify for assistance from the Low Income Home Energy Assistance Program (LIHEAP). The Minnesota Department of Commerce estimates that because of this change, an additional 30,000 to 40,000 newly-eligible Minnesotans will apply for heating assistance this winter.

The executive action announced by Governor Dayton today extends eligibility for heating assistance from 50 percent of the state median income (SMI) to 60 percent of SMI. Under these new income guidelines, households of four earning less than $52,370 per year, for example, will now be eligible for heating assistance. A household of two earning less than $35,612 per year would qualify. By expanding the LIHEAP program, Governor Dayton hopes to provide needed financial assistance for tens of thousands of Minnesota families who are now struggling to pay for the rising price of propane and other heating fuels.

"Minnesotans across our state are living in fear that they will run out of the fuels they need to keep their families safe and warm," said Governor Dayton. "This crisis requires immediate action, which I have taken today. I will continue to do everything I can to ensure the safety of our citizens during this serious emergency."

The Minnesota Department of Commerce recently announced that LIHEAP crisis payments would increase from $500 to $1,000 for applicants who heat their homes with propane and heating oil. These increased allocations will apply to all Minnesota households now eligible for LIHEAP assistance under the executive action announced today.

How to Apply for Heating Assistance
The executive action announced today extends eligibility for heating assistance from 50 percent of the state median income (SMI) to 60 percent of SMI, or $35,612 per year for a household of two and $52,370 per year for a household of four. Qualifying households must apply for assistance at the local service provider in their area. Minnesota has 32 local service providers statewide. A list of local service providers, additional information on income guidelines, and guidance for how to apply for assistance is available on the Minnesota Department of Commerce website or by calling (800) 657-3710.

Governor Dayton Calls for Additional LIHEAP Funding
Skyrocketing propane prices, and a growing demand for propane, have put additional strain on the state's LIHEAP program. Last week, the federal government allocated an additional $15.8 million in heating assistance funds for eligible Minnesota households. Despite that new allocation, without additional funding Minnesota's heating assistance program is projected to run out of money sometime between March 10 and March 31, 2014.

To address that shortfall, Governor Dayton will seek the assistance of the federal government and, if necessary, the state legislature to appropriate additional funding to ensure that all Minnesotans who seek and qualify for LIHEAP assistance under the new eligibility guidelines will receive help in the remaining months of winter.

Governor Dayton notified state legislative leaders today that if the federal government does not provide additional LIHEAP funding for Minnesota, he plans to include $17 million of state funds for the program in his supplemental budget proposal – which will be completed shortly after the release of the upcoming state budget forecast.

Governor Dayton's letter to legislative leaders can be found here.

Read more >>
Posted on January 30, 2014 at 12:27 PM

Keeping homes heated at safe levels during the winter is extremely important – and Governor Dayton is working to help assist families from making tough choices about whether to heat their homes or buy food and medication.

Propane Shortage Hotline – Minnesota residents with questions about the current propane situation or who are in danger of running out of heating fuel can call 651-297-1304 in the metro area or 1-800-657-3504 in Greater Minnesota. The hotline is staffed with experts from the Minnesota Department of Commerce who can provide information about Energy Assistance Programs, connect callers with resources in their home county, and provide other information.

Emergency Executive Order – On Monday of this week, Governor Dayton issued Emergency Executive Order 14-02, declaring a Peacetime State of Emergency in Minnesota in response to a severe shortage of propane and home heating fuels statewide. The Governor has called an emergency meeting of the state's Executive Council on Friday to consider extending that state of emergency for up to 30 days.

Protecting Consumers from Price Gouging – The Governor has also directed the Commissioner of Commerce to use his consumer protection authority to help guard Minnesotans from potential price gouging activities. On Wednesday, January 29, Commissioner Mike Rothman sent a letter to the propane industry concerning skyrocketing prices. It stated that he will take all necessary steps to protect consumers from potential price gouging and unlawful market manipulation. Consumers who believe they may have been the victim of price gouging are encouraged to contact the Minnesota Department of Commerce's Consumer Help Line at (651) 539-1500 or toll-free at (800) 657-3602.

Additional Financial Assistance for Consumers – Consumers who need financial assistance to pay their heating bills may also qualify for help through the Low Income Heating Energy Assistance Program (LIHEAP). The Minnesota Department of Commerce recently announced that LIHEAP crisis payments would increase from $500 to $1,000 for applicants who heat their homes with propane and heating oil. Qualifying families must apply for assistance at the local service provider in their area; Minnesota has 32 local service providers. A list of local service providers and information on applying for assistance is available on the Minnesota Department of Commerce website or by calling 1-800-657-3710.

Working to Increase Propane Supplies – This week, Governor Dayton met with propane industry officials to identify immediate steps that can be taken to help resolve the propane supply and price issues. The meeting included Agriculture Commissioner Dave Frederickson, Commerce Commissioner Mike Rothman, and state legislators. The Governor also joined Minnesota's Congressional Delegation in petitioning President Obama to knock down regulatory barriers, take additional steps to alleviate the shortage, and provide expanded relief to families and agriculture producers.

Other National and Federal Measures – The American Railway Association has asked its 175 members to prioritize propane delivery by making cars available and dropping propane shipments at necessary locations. Additionally, the U.S. Department of Transportation has established a regional emergency declaration suspending the regulatory provisions pertaining to hours of service for drivers of commercial motor vehicles transporting propane to affected Midwestern states.

Read more >>
If Minnesota is selected as host, it will be only the second time in NFL history and the first since 1992 when Super Bowl XXVI was held at the Hubert H. Humphrey Metrodome.

Governor Mark Dayton announced today that an organized campaign is underway to pursue Super Bowl LII, happening February 4, 2018. Governor Dayton announced the following three Minneapolis-St. Paul business leaders to co-chair the effort:

• Doug Baker, Chairman and Chief Executive Officer, Ecolab
• Marilyn Carlson Nelson, former Chairman and Chief Executive Officer, Carlson
• Richard Davis, Chairman/President/Chief Executive Officer, U.S. Bancorp

"The Super Bowl is the most watched annual event in the world. In addition to game attendees, it brings over 100,000 people to the host community for a weeklong celebration," said Gov. Dayton. "Hosting the Super Bowl would bring enormous economic benefits to many Minnesota businesses, as well as provide a terrific opportunity to again showcase Minnesota to the world."

Read more >>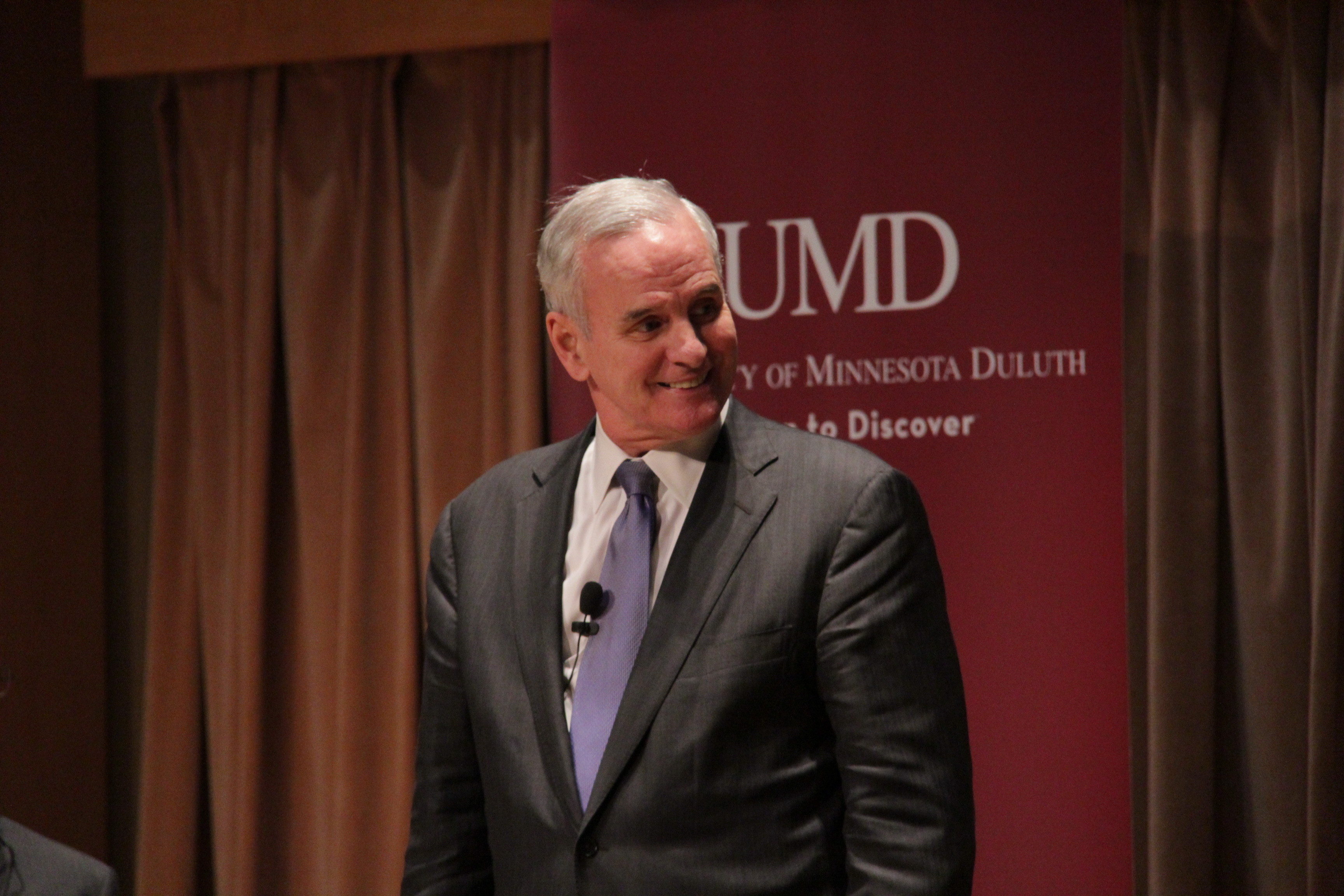 Last Friday, Governor Mark Dayton traveled to the University of Minnesota - Duluth to have a conversation with students, faculty, and staff about recent investments Minnesota's future. In 2013, the Governor worked closely with the Legislature to make major investments in job creation, property tax relief, and education. Governor Dayton's budget invests $86.5 million in job creation efforts that will leverage $1.5 billion in private sector investment – creating thousands of good jobs. But, they didn't stop there – they worked to provide middle class Minnesotans $400 million in needed property tax relief.

Read more >>
Pages
1
-
2
-
3
-
4
-
5
-
6
-
7
-
8
-
9
-
10